First of all, congratulations on becoming a Filipino BS Pharmacy graduate!
As a fellow pharmacist, I know how challenging the course is. If you're here, it's probably because you are contemplating whether you should work or continue your education.
Here, I'll focus on what Filipino pharmacists need to become licensed in the United States.
Why do Filipino BS Pharmacy graduates want to work in the US?
Don't get me wrong, life in the Philippines can be great.
Being close to your family and friends, lower costs of living, and familiarity with the culture are major reasons to stay.
However, personal growth never comes from staying within your comfort zone forever. Not to mention, the salary of a local pharmacist leaves something to be desired for many.
FYI: the average salary for a US-based pharmacist is over USD $50 per hour. This roughly translates to PHP ₱2,500 per hour or ₱4,800,000 per year!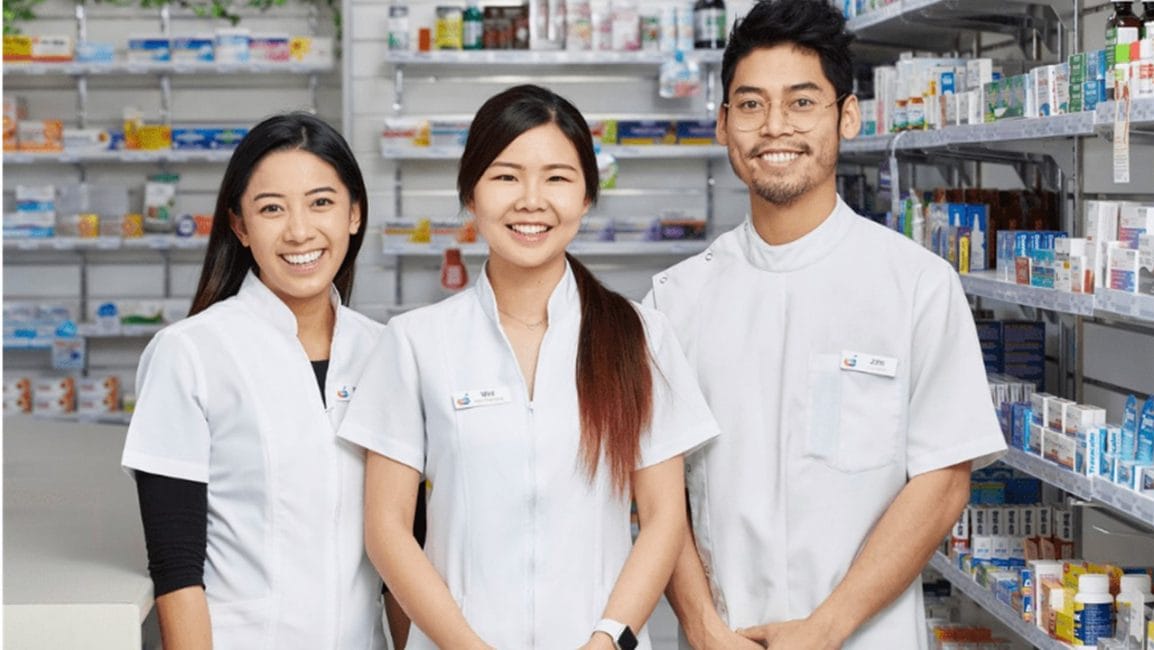 How to become a US-based Pharmacist
Filipino BS pharmacy graduates who aspire to become US-based pharmacists need to be ready to jump through several hoops. As of 2021, the National Association of Boards of Pharmacy (NABP) requirements for any foreign pharmacy graduate include:
Completing and submitting the FPGEC® (Foreign Pharmacy Graduate Examination Committee™) Certification
Achieving a passing score for TOEFL iBT (Test of English as a Foreign Language Internet-Based Test).
Achieving a passing score for the FPGEE® (Foreign Pharmacy Graduate Equivalency Examination®).
After successfully completing and passing everything, you won't be a bona fide US pharmacist just yet. After certification, you need to check the pharmacy board requirements for the state you intend to work in. It is important to remember that each state has unique requirements, so you may need to do additional steps if you decide to move between states.
FPGEC Certification for Filipino BS Pharmacy graduates
If this is your first time seeing "FPGEC," it can get confusing quickly. The FPGEC Certification simply shows that your education is up to the US standards for pharmacists. For Filipino BS pharmacy graduates, you will need to:
Create an NABP e-Profile.
Provide official transcripts from an accredited 4-year or more extended BS Pharmacy program (see FAQs for more information). These must be evaluated by ECE® (Educational Credential Evaluators®) as a General Report.
Provide official proof of pharmacy degree (e.g., Certificate of Graduation, diploma).
Have a PRC license and/or certificate of registration for pharmacists.
Notarize and send a photocopy of your passport to NABP.
Complete the FPGEC Attestation form with ID photos.
Pay the FPGEC Certification application fee.
FAQs for Filipino BS Pharmacy graduates who want to work in the US
Do dual citizens or US citizens still need to complete these requirements?
Yes. Regardless of citizenship, a graduate from any foreign pharmacy program needs to apply for FPGEC Certification and pass the FPGEE in order to work as a pharmacist in the US. Filipino citizens who graduated from a university or pharmacy school in the United States do not need to complete these requirements.
Is a 4-year BS Pharmacy degree enough to become a US-based pharmacist?
The answer depends on when you graduated. If you graduated from an accredited 4-year BS Pharmacy course before the end of 2002, you could proceed to apply for the FPGEC. For graduates after January 1, 2003, NABP requires students to complete at least a 5-year pharmacy program. This means you will need to complete a Clinical Pharmacy program (5 years) or a Doctor of Pharmacy degree (6 years).
How much will the entire process cost?
As of 2021, the nonrefundable FPGEC application fee is USD $550 (~PHP ₱27,500). The FPGEE test fee is USD $650 (~₱32,500). A US visa will cost you around USD $200 to $300 (~PHP ₱10,000 to ₱15,000). Requesting transcripts and other documents from your pharmacy school will vary but expect to spend at least PHP ₱5000.
A General Report from ECE® will cost USD $100 (~PHP ₱5000) plus the mailing fee. The TOEFL fee is about USD $235 (~PHP ₱11,750) but varies based on date and location. Notary fees for sending licensure documents to NABP cost around USD $20 (~PHP ₱1,000) per document.
Aside from purchasing a travel ticket and considering living expenses once you arrive in the United States, be prepared to save at least PHP ₱92,000 to become a US-based pharmacist. Indeed, Filipino BS Pharmacy graduates who want to work in the US will need to invest plenty of time and resources to achieve their goals.
What do I need to know for the TOEFL?
The TOEFL is scheduled and paid for via their official website. Applicants may select their desired test location and date. The test itself has several sections, namely: Reading, Listening, Speaking, and Writing. Based on the requirements for FPGEC, the minimum scores for each section are as follows:
Reading: 22
Listening: 21
Speaking: 26
Writing: 24
What do I need to know for the FPGEE?
The FPGEE exam is now only offered once a year, usually in October. Applicants must register and pay for the exam before the deadline posted on the NABP website. The exam is a 200-question exam administered on a computer at your designated test site. Four major pharmacy knowledge areas are tested and distributed as follows:
The minimum passing score is 75 on a scale of 0 to 150. Retaking the exam is possible, but you will need to pay USD $750 (PHP ₱37,500).
The bottom line for Filipino BS Pharmacy graduates:
If you are a Filipino BS Pharmacy graduate who wants to work in the United States, don't expect it to be easy.
Gathering the necessary documents and saving enough money is just the tip of the iceberg. The FPGEE itself is a challenging exam for many, and it is only offered once a year.
However, your hard work will pay off once you attain the FPGEC certification and can move on to the final steps to become a US-based pharmacist.
Additional reading: Quora