The latest trends in emergency medicine. Written by ER physicians, ER nurses, EMTs, and healthcare industry experts. Medical Trends Now
Emergency medicine
Food poisoning is a common health concern in the Philippines, and knowing how to treat it safely and effectively is important. Although symptoms can vary,
Emergency medicine
Appendicitis is an emergency condition that occurs when the appendix, a small pouch attached to the large intestine, becomes inflamed. It is important for Filipinos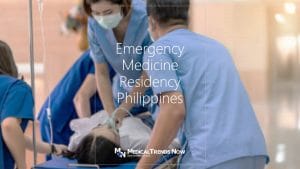 Emergency medicine
Emergency medicine is a medical specialty that deals with the treatment of acute medical conditions, including injuries, heart attacks, and strokes. It is one of the most rapidly growing specialties in medicine, as emergency room visits continue to rise. Emergency physicians are often on call and work night and weekend shifts. They must handle a wide range of patients with different needs and provide immediate care.