Whether you want to reach out to the healthcare industry, put your brand in front of allied medical professionals, or strengthen your website's SEO, Medical Trends Now can offer your organization the most cost-effective digital marketing solutions.
In summary, here are our services to the healthcare professionals and medical companies:
Backlinks and link building
Guest posts
Full page ad on our digital magazines
Banner advertising
Bad publicity removal
Medical content writing
Paid articles
Press release
Social media content and management

SEO Strategy to Improve Your Medical Website Traffic 
When advertising your medical website, you have a few choices. Search engine optimization (SEO), paid advertising, or social media marketing can be used to propel your site traffic.
Of the three methods, SEO is the most effective. It's also the cheapest and with little effort on your part.
However, you need to create a strategy and stick to it to get the most out of SEO. Your products and services can only be written by a medical professional with substantial experience in the healthcare industry. That's why our team of SEO specialists are medical professionals who clearly understand the complexities of the medical industry.
We have two options for medical search engine optimization:
1. Backlinks and link-building
When it comes to online visibility, your healthcare or medical website needs all the help it can get. Unfortunately, most site owners don't have the time or knowledge to do effective SEO (search engine optimization). That's where backlinks come in. A backlink is simply a link from another website to yours. The more high-quality backlinks you have, the higher your website will rank in search engines like Google. And the higher your website ranks, the more traffic you'll get.
2. Guest posts
One way to improve your website's traffic is by guest posting on high-quality healthcare and medical websites like Medical Trends Now. Not only will this help you reach a new audience, but it will also help you build credibility and links.
Guest posting can be a great way to attract new visitors to your website, improve search engine rankings and generate backlinks. And the best part is Medical Trends Now will create relevant content targeting specific niches within the healthcare and medical sector. Our in-house writers are practicing medical professionals from various specializations such as pharmacy, nursing, medical technology, radiologic technology, doctor of medicine, dentistry, and even veterinary.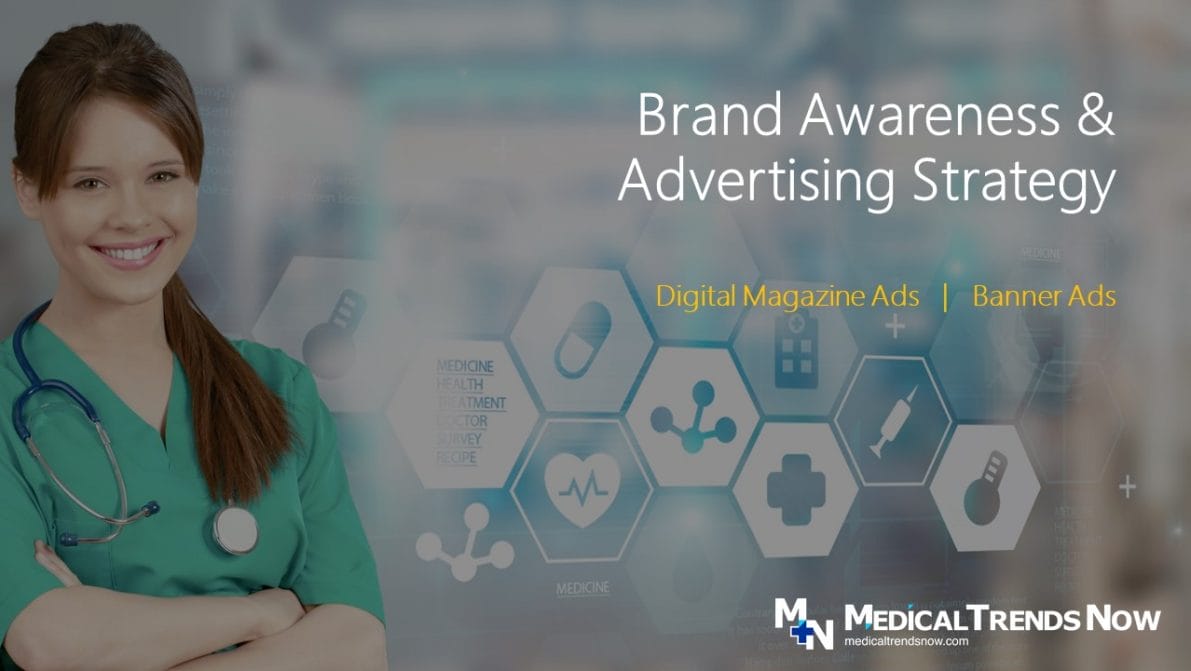 Brand Awareness & Advertising for the Medical Companies 
When it comes to advertising for the medical industry, it is essential to target the right audience. Online magazines and blogs are a great way to reach potential customers interested in health and wellness. By advertising in online publications, you can reach a large number of people who are interested in your product or service. These readers are likely to learn about new products and services that can help them improve their health.
1. Full page ad on our digital magazines
Why advertise in our digital medical magazines? Because we are one of the world's most admired digital magazines, explicitly targeting healthcare professionals. Our healthcare digital magazines distribution channels range from Google News, Apple News, Flipboard, ISSUU, Yumpu, Press Reader to microblogging sites.
2. Banner advertisements for the medical industry
Banner advertisements are a great way to get your medical company's name out there. When advertising to our online magazines and blogs, you are reaching out to the highly targeted audience, healthcare professionals. These people are interested in medical news and information, making them the perfect candidates for your products or services. Your brand and products can reach these potential customers and introduce them to your medical business by advertising to our online magazines and blogs.
PR and Image Management for the Healthcare Industry
Online magazines and blogs are more popular than ever in the digital age than ever. Healthcare providers can benefit from advertising to these outlets to build their brand and reputation. By creating compelling medical and wellness content, your company can attract potential patients and create an engaging online presence.
Online magazines and blogs offer an efficient and cost-effective way to reach consumers with the following choices:
1. Bad publicity removal
Yes, you read it right! We can remove bad publicity and negative writeups about you or your company on the internet.
Whether it is a negative news writeup from a leading online news source or a nasty comment review inside, we can help you regain your brand reputation.
2. Medical content writing
With our team of medical experts worldwide, we can create medical content for your website, blogs, press releases, editorials, or guest posts. Our highly trained SEO specialists will contour the content to ensure your story goes on the first page of Google and other search engines.
Whether it is a 500 word count simple commentary about biotechnology that you have developed or a 5,000-word count technical, medical writing about brain cancer, our plethora of writers can bring to fruition the perfect narrative, tone of voice, and storytelling to your audience. If your medical company is following a brand guideline, don't worry, we will ensure to adhere to the standards of your brand identity.
3. Paid articles for the medical and wellness industry
You can write, or we will write a compelling narrative for your brand, product, or company.
Medical Trends Now's in-house medical writers can create editorial content according to your company's goal or brand guidelines. Your marketing team can also submit an editorial article, publishing them across all digital platforms.
Paid article submission is a process by which an author, company, or organization pays to have an article published on a third-party website like Medical Trends Now. The benefits of paid article submission for businesses can be significant. Paid articles allow healthcare businesses to control the tone, content, and positioning of their message, increasing brand awareness and website traffic.
In addition, paid articles can provide businesses with an opportunity to generate leads and sales through backlinks placed in the article body or author biography.
4. Press release for the medical and healthcare industry
As the medical and healthcare industry grows, companies must distribute their content online. Online magazines and blogs like Medical Trends Now have a large audience interested in medical and healthcare topics. Medical companies can target this audience by placing ads in various medical journals and publications. Press release to an online magazine or blog is a great way to reach out to potential customers.
We can create press releases regarding your latest products, services, facilities, or even your employees. Let us know what key messages you want to convey to the healthcare industry, and we can create a compelling story that will help propel your brand.
5. Social media content and management for medical and healthcare companies
Social media platforms are a great way to connect with potential customers and share information about your company, products, and services.
When creating social media content for medical and healthcare companies, keeping the target audience in mind is vital.
Our social media team of medical students and professionals will include engaging and relevant content according to your brand identity to create an effective social media campaign.
To advertise or collaborate, contact us via
Email: editor @ MedicalTrendsNow . com
​M: ​​+61 43 0752211
WhatsApp +63 939 375 3224
Viber +63 939 375 3224